RMUC.19 SPEAKER SHOWCASE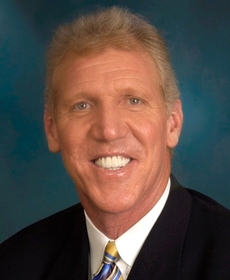 Basketball Legend, Broadcaster, Humanitarian, Survivor
San Diego, California
Basketball legend Bill Walton is one of sports' most recognizable and beloved figures. His success on the court is well documented; the nation's top college basketball star at UCLA under legendary coach John Wooden, he then played for two NBA Championship teams – the Portland Trail Blazers and Boston Celtics.
But Bill's nightmarish challenges off the court are less known. He stuttered so badly he couldn't say a simple "thank you" until he was 28 years old. And a foot disorder led to 37 surgeries on his feet, legs, and back – keeping him sidelined over half of his NBA career. Armed with grit and a positive outlook, Bill improbably overcame it all. He was inducted into the Basketball Hall of Fame and named to the "50 Greatest NBA Players of All-Time" list.
After his playing career, Bill pursued broadcasting; he is currently covering Pac-12 games on ESPN. Bill Walton has led a life of humility in service of inspiring others. His autobiography, Back from the Dead, was a New York Times bestseller and he is perhaps the best-known Deadhead, having seen over 900 shows.
As entertaining as he is insightful, Bill is widely considered one of the best speakers from the world of sports. The lessons he learned on the basketball court became life lessons that served him well throughout his sports, broadcasting and business careers. No lesson was more important than the words from the legendary John Wooden, Bill's basketball coach at UCLA, who simply said "Do your best."  Wooden never asked players to go out and win – simply to do their best and not beat themselves.  Bill never forgot those words which helped him throughout his extraordinary career.
"What Great Coaches Taught Me About Leadership"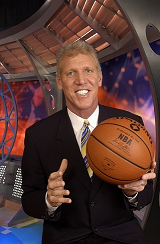 Wednesday, October 9th, 4:00 PM – 5:00 PM
According to Bill, the difference between winning and losing was leadership. The best coaches knew how to get the best out of their players. In Bill's career no one was better than legendary UCLA coach John Wooden. An English teacher who coached on the side for extra money, Wooden focused on the fundamentals. He never talked about winning – and rarely even mentioned the opposing team. Wooden did insist that players work together, not be selfish, execute flawlessly, and be accountable for doing their best. Armed with that approach Wooden went on to win 88 consecutive games (a men's collegiate record which still stands) and ten national championships.
Bill, the consummate storyteller, shares tales that are as insightful as they are entertaining – about lessons of leadership he learned from John Wooden, Red Auerbach, Jack Ramsey, and others during his storied career. Bill provides an inside look at how world-class performance is really achieved on the basketball court – leadership and teamwork lessons based on principles that transfer off the court, too.
Event Sponsored By: