"Heroes vs. Villains" Opening Reception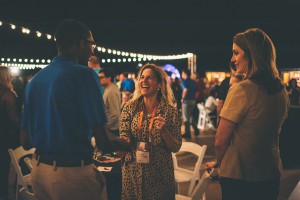 Monday, October 24th, 7:30 pm – 9:30 pm
Cost: FREE with conference registration!
Na na na na BATMAN! Soar into conference this year with an epic, Heroes vs. Villains-inspired party at the Hyatt Regency Grand Cypress Upper Pool Deck. When the sun goes down, the Opening Reception will come to life with decadent drinks, light hors d'oeuvres, and great company.
Network poolside with like-minded, industry peers as well as the Rent Manager staff. Come dressed as your favorite superhero or villain and be entered to win an Amazon Fire HD Tablet in our Costume Contest!
No worries about an additional cost to attend; the Opening Reception is included in your Conference Registration fee to ensure your Rent Manager User Conference journey starts on an idyllic note.
Event Sponsored By:
Innovation Hall Power Hour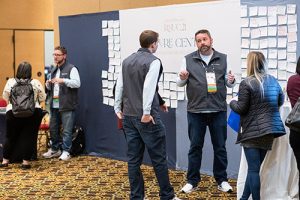 Tuesday, October 25th & Wednesday, October 26th
4:00 pm – 5:15 pm
Cost: FREE with conference registration!
Back by such popular demand, you can attend TWO Power Hour Events!
Immerse yourself in all-things Rent Manager and prepare to have a great time during the Innovation Hall Power Hour! Grab a drink at the bar, share your best ideas at Feature Central, say "Cheese!" at the Social Station photo booth, and learn all about our sponsors' incredible products and services!
Event Sponsored By:
"Universal CityWalk Block Party" Premier Social Event
Tuesday, October 25th, 6:30 pm – 10:00 pm
Cost: $75 per attendee
Adventure awaits at the Universal CityWalk Block Party! Revel in the variety of venues, entertainment, and delicious cuisine, and marvel at all the sights beneath the starlit sky. Exclusive to you and your fellow conference attendees, The Social Event is your opportunity to see Universal Studios like never before—enjoy live reggae music at Bob Marley's "A Tribute to Freedom," the dueling pianos of Pat O'Brien's, the sophisticated-yet-casual Red Coconut Club that delivers two levels of music and glamour, and sing your heart out with CityWalk's Rising Star karaoke bar! Get ready to let loose and enjoy one of Orlando's favorite entertainment destinations at the biggest block party ever!

Admission includes:
Transportation to Universal CityWalk
Dinner buffets on the promenade of Universal CityWalk
Beverage service
Live entertainment at four venues
Event Sponsored By:
*Social Event registration will be $95 if purchased at the Grand Cypress Hotel in Orlando. Each additional Social Event registration for those not attending the conference will also be $95.*
Closing Speaker Showcase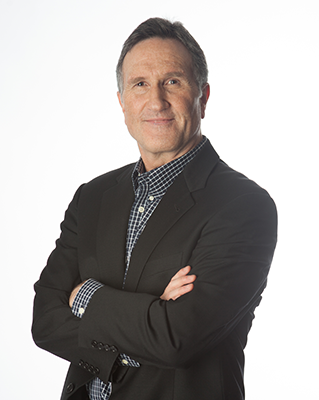 Thursday, October 27th, 11:30 am – 12:45 pm
Cost: FREE with conference registration!
Wrap up a magical week in Orlando, Florida with an unforgettable final message from Doug Lipp-a renowned speaker, author, and former head of training at the legendary Disney University. Doug is not afraid to marvel at the possibilities. He understands that dreamers also need to be doers, and inspires audiences to embrace change and innovation.
Drawing on his 30-plus years of combined experience at Disney and in private practice, Doug motivates and challenges hundreds of organizations worldwide. He shares how Disney overcame spectacular strategic challenges and became one of the biggest success stories in corporate history.
We'll wrap up the Closing Speaker Showcase by raffling off must-have prizes provided by the Rent Manager team. Trust us, you won't want to miss this one!
Event Sponsored By: