"Splashback in Time" Opening Reception
Monday, October 7th, 7:30 pm – 9:30 pm
Cost: FREE with conference registration!
Make a splash with your fellow conference attendees and the Rent Manager staff for a vintage-inspired pool party—an evening filled with drinks, light hors d'oeuvres, and great company at the Red Rock Resort pool.
The Opening Reception is your introduction to the conference experience and the perfect opportunity to network with like-minded industry peers. And the best part is it's included in your Conference registration fee! So before you dive into your sessions, come hang with the cool cats at the Opening Reception!
Event Sponsored By:
"Party Like Gatsby" Premiere Social Event
Tuesday, October 8th, 6:30 pm – 9:30 pm
Cost: $55 per attendee
Rent Manager invites you to a swingin' soiree in the Red Rock Resort ballrooms! Don your 20s-inspired clad rags, brush up on your Foxtrot and Charleston, and bring your dapper to a night that's sure to be the bee's knees!
During the 1920s, the Speakeasy was born as all levels of society began to party and socialize behind closed doors. Join us for a Gatsby-inspired evening of speakeasy cocktails, sumptuous food, swanky live music, and casino-style gaming for prizes.
So let's go back in time and party like Gatsby… after all, a little party never killed nobody!
Event Sponsored By:
*Social Event registration will be $75 if purchased at the Red Rock Resort & Casino in Las Vegas. Each additional Social Event registration for those not attending the conference will also be $75.*
Closing Ceremony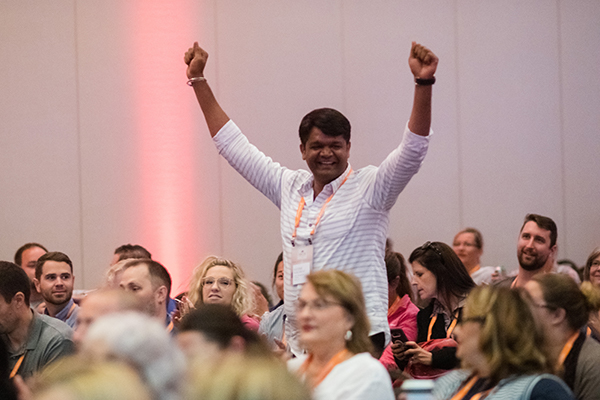 Thursday, October  10th
Cost: FREE with conference registration!
Wrap up your week with us in Las Vegas in true Rent Manager style! You'll be able to hang out with the Rent Manager team one last time in a relaxed and fun environment, and maybe even have the chance to win a prize. The RMUC.19 Closing Ceremony is always the best way to end a week full of growth and networking!
Event Sponsored By: