MONDAY, OCTOBER 24TH / 9:30 AM – 4:30 PM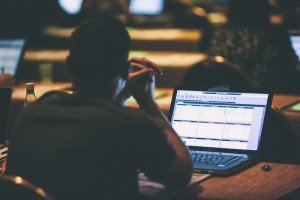 Level: Rent Manager Overview
Pre-Requisite: Register Prior to Conference
Requirements: Laptop (or Tablet + Keyboard)
NARPM Certified: Yes!
CPE Certified: Specialized Knowledge & Applications (6)
The Rent Manager Bootcamp is a fast-paced crash-course into the most fundamental parts of our software. You'll learn essential skills to help you manage your property portfolios within Rent Manager.
These are the three main topics of this seven-hour event:
Setting up chart of accounts, charge types, properties, units, tenants & user defined fields.
Processing basic receivables and payables transactions.
Completing the tenant life cycle (prospecting, move-ins & move-outs)
The content covered in the Rent Manager Bootcamp is considered "assumed" knowledge for the rest of the conference, so participating in this special event is the best way to get the most out of your RMUC.22 experience. Whether you're new to Rent Manager or an experienced user looking to brush up on the basics, there's something here for everyone! This training is a combination of instructor-led demonstrations and hands-on practice activities.
This bootcamp will also be delivered through Rent Manager Express – the browser-based version of Rent Manager. If you're not currently using Express, this bootcamp can be your introduction to this powerful tool. And guess what? If you have Rent Manager 12 then you already have access to Express! Join this class and learn how easily you can manage your business through a web browser.
Still not convinced? The contents of the Rent Manager Bootcamp are also designed to help you pass the Rent Manager Core Certification test. This will earn you the title of "RM Core-Certified" which sets you apart in the industry as someone with confirmed knowledge in the fundamental use of Rent Manager. This bootcamp covers every question that will be asked in this certification test, so if getting certified is a personal goal of yours, taking this bootcamp is a no-brainer!
Oh, and lunch will be provided along with a mid-afternoon break with snacks and drinks. You'll even get early access to the Vendor Exhibit hall! I mean, how much more value could we possibly pack into this event?!
Listed below is the timeline of events for the Bootcamp to give you a sense of what to expect in this 7-hour interactive course. These times are subject to change.
9:30 am – 12:00 pm-Instruction including live demos & hands-on activities
12:00 pm – 1:15 pm-Lunch & Time for Networking
1:15 pm – 3:00 pm-Instruction including live demos & hands-on activities
3:00 pm – 3:30 pm-Break & Time for Networking
3:30 pm – 4:30 pm-Instruction including live demos & hands-on activities
4:30 pm – 5:30 pm-Sneak Peek of Rent Manager Exhibit Hall