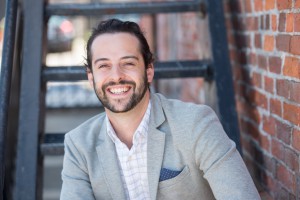 Max Steinman, Director of Sales for Landlord Web Solutions (LWS), possesses a diverse background in sales and consulting in both web technology and real estate.
After graduating from Dalhousie University with a Bachelor of Commerce, Max's professional career started off with a bang heading up the sales team at Toronto-based tech start-up WinJunkie.com. With partial ownership in the company, Max and his partners made a successful exit from the business, selling the platform to Canadian media conglomerate Direct Media Technologies.
A brief stint at one of Canada's largest private REITs as a sales associate and a position at an Ontario Mortgage Investment Corporation has given Max a strong understanding and expertise in the field of real estate and the apartment industry.
As part of the management team at LWS, Max has spent the last 3 years of his career working with over 500 property management companies across North America as a marketing and technology consultant. Max's goal is to modernize and transform the multi-family industry through the implementation of innovative web-based solutions.