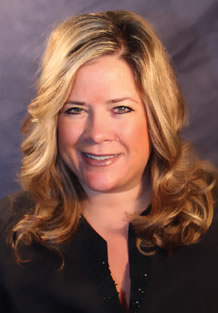 Lisa L. Marvin is the CEO and Partner of Essence Property Management Inc. She is a licensed Real Estate Broker, COM 42 and COS certified, chair for the board of Minnesota Multi-Housing Association, chair of the Central Minnesota Multi-Housing Association Chapter, a qualified neutral mediator in Minnesota under Rule T114, a board member for the St. Stephen Panning Commission, a hearing officer for local HRA, and the housing chair for Create CommUNITY.
For the past 20 years, Lisa has been active in the multi-housing industry overseeing sites through Minnesota. She is involved in the MHA legislative committee, local ordinance and laws, and is a spokesperson for the Central Minnesota region.
Lisa is a recognized instructor for the Minnesota Crime Prevention, local governments and private organizations on the issues of fair housing, diversity and racism, dealing with conflict, critical thinking, customer service, the application process, legislative updates, unlawful detainers, tenant landlord laws, leasing and personal safety.
Lisa has a passion for what she does and works hard for the multi-housing industry to continue to be a positive part of every community.