Ashli Allen is the Account Management & Rent Manager Sales Liaison, an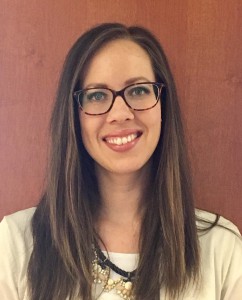 d has been employed with AmRent for 12 years. Initially, she worked in the Consumer Assistance Department handling inbound consumer calls after an adverse rental housing decision. When that department moved to our Pittsburgh office, she transitioned into a special projects and research role learning more about the AmRent database and industry compliance requirements.  Ashli is now a member of the Specialized Services Account Management team where she works with thousands of 500 units and smaller customers on a regular basis.  Most recently, Ashli has been named the Rent Manager Sales Liaison being the front line person to explain AmRent products and services and how they can be delivered from the Rent Manager platform.
Ashli has received certifications from the CDIA as a Consumer Interviewer and General Knowledge Awareness of the Fair Credit Reporting Act.
This is Ashli's second time attending the Rent Manager® User Conference, but the first time as a presenter!